Whistle

Common Attributes:

Is Stackable?
No
Is Flammable?
No
Density
Durability
151

Weapon Powers:

Tool Strengths:



Whistle can be used to summon any nearby steeds or drive cattle. Cows will clump together and move away from the whistling person. You can control them by riding behind and directing them with controlled whistle blows from the sides. Whistles are also perfect for scaring birds.
Crafting
Requires 3 iron ingots.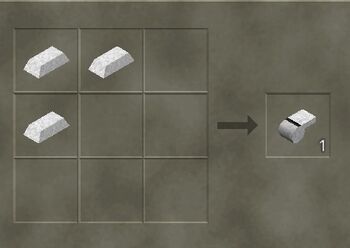 Uses
To use the whistle, make sure it's selected in the hotbar and simply tap the screen.
A whistle can be used to scare birds away, summon saddled steeds, and drive cattle and ostriches.
Related Pages
Ad blocker interference detected!
Wikia is a free-to-use site that makes money from advertising. We have a modified experience for viewers using ad blockers

Wikia is not accessible if you've made further modifications. Remove the custom ad blocker rule(s) and the page will load as expected.