Home
Talk

0
406pages on
this wiki
The  wiki  for  everything  SURVIVALCRAFT
SurvivalCraft is a block terrain game where you are marooned on a deserted island and must survive on your own. Every minute is a life or death challenge. The terrain is infinite, so there is no escape. You must learn to survive for as long as you can. You'll have to find food, make your own clothing and build a safe shelter; all while avoiding being eaten by lions, tigers or bears, and so much more!
Survival Craft has 4 main play modes:
---
---
Not just another 'sandbox' game - SurvivalCraft is about - SURVIVAL !




The rules of nature reign supreme in this game. Eat and avoid being eaten. If the wild animals don't get you, the freezing cold will. If the cold doesn't, starvation could. You still have to sleep too, or you just might pass out while running away from an angry rhino. If you're clever enough to make it through the first day, you still need a safe shelter for the dangerous night! All the meat eaters in your area can smell you when they hunt at night. If you have a good shelter, you just might be able to make it through the night but then you may have to fight your way back out in the morning! All those hungry beasts could be waiting just outside your door. They like the new smell - YOU!


If you do manage to make a safe and secure shelter you can scout and mine for materials to craft weapons, tools and armor. Build a stronger shelter from stone blocks. Set simple or complex traps for the beasts. Grow your own crops. Domesticate horses, zebras or ostriches. Build a farm or a ranch and expand your territory.

Just remember, one mistake and the tigers and wolves could ruin everything. It's not an easy life in SurvivalCraft - it's SURVIVAL!
---

ON THIS WIKI:
We have many pages on animals, food, clothing, electrics, resources, items, and other blocks. We try hard to keep our information up-to-date to help your game experience be that much better.
There are many links on each page to get more information. Please feel free to browse around the site!

The first page you need to look over is - Wiki Rules. Be sure to check this out before contributing. Disregarding these rules can get you blocked and/or banned from this Wiki.
We have a growing FAQ page and a general Questions Board. If you are still having trouble finding information, go to Need More Help.

Just browsing around? Check through the categories and find something interesting.
Pages to help First Time Players
General pages and links
Pages for the Advanced Player
Pages just for Fun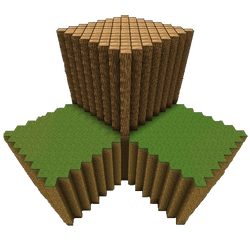 ---
The beauty of SurvivalCraft:
The danger of SurvivalCraft:
---

Popular Pages
---
GET IT HERE:

For windows mobile
For iOS

For Android