Home
Talk

3
373pages on
this wiki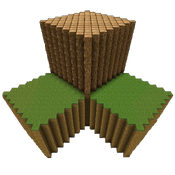 Welcome to the SurvivalCraft Wiki!
SurvivalCraft Wiki, from how to craft things in the game to suggestions on how to survive, all with up-to-date information. Help us make this wiki helpful for the rest by researching the game and sharing information, along with correcting any pesky mistakes. We try our best to keep all our information on SurvivalCraft up-to-date so that we can make your experience with the game that much better.
If you're about to contribute to the Wiki, please read the Wiki Rules before you do anything.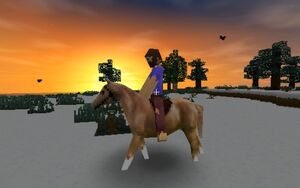 Some Info on SurvivalCraft:
SurvivalCraft is about you being marooned on an island by a ship you were traveling in, which as they say in-game, will never come back for you. With only your hands and the scraps of clothing on your back to depend on you'll have to make the best of your situation. You'll have to survive for as long as you can, which means trying to take advantage of your permanent stay on the never ending island. Discover rare animals, gather resources, hunt for food, fight off the carnivores that come after you at night and more!
Pages To See:
Wiki's Table Of Contents
A
B
C
E
I
T
V
Download links
Official links
For Survivalcraft Forum click here.
For Kaalus' Blog click here.
Latest activity