Stone Fence

General Attributes:

Is Stackable
Yes to 40
Is Flammable
No
Sleep Suitability
No

Physics:

Explosion Resilience
10
Is Fluid Blocker
No
Projectile Stick Probability
0

Tool-related Attributes:

Digging Method
Digging Resilience
8
Fences are used to enclose areas and prevent animals from going outside and predators from coming inside. Fence posts can be used as pillars or furniture elements.
Crafting
Requires 6 granite or cobblestone in any combination to make 4 fence. The fence has the same texture regardless. 
Notes
Unlike other fences, stone fences connect to other blocks automatically, including wooden fence.
They don't have a gate counterpart, although other gates can be used in conjunction with them.
Stone and iron fences are more than 1 block high and can't be jumped over by the character. Only tigers and werewolves can jump over it.
Some animals can still attack the player and/or other animals if both the target and the attacker are standing very close to the fence.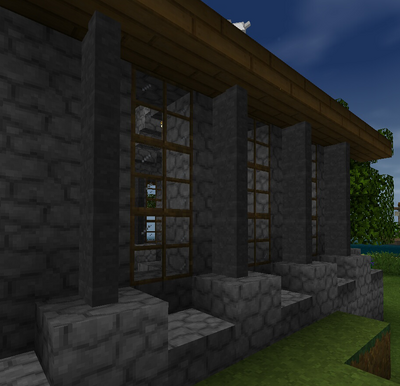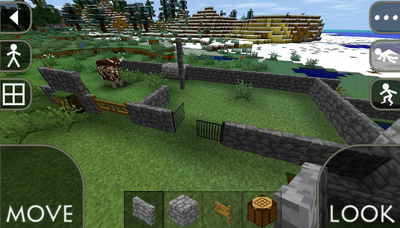 Ad blocker interference detected!
Wikia is a free-to-use site that makes money from advertising. We have a modified experience for viewers using ad blockers

Wikia is not accessible if you've made further modifications. Remove the custom ad blocker rule(s) and the page will load as expected.