Planks
ID
21

General Attributes:

Is Stackable
Yes (40)
Is Flammable
Yes
Fuel Value
10
Sleep Suitability
0.5
Fire Duration
20

Physics:

Explosion Resilience
20
Projectile Resilience
1
Density
0.5
Is Fluid Blocker
Yes
Projectile Stick Probability
0.9

Tool-related Attributes:

Digging Method
Required Tool Level
0
Digging Resilience
5
Impact on Average Tool Longevity
-1
Description   (From Recipaedia)
Planks are a versatile construction material that can be obtained by cutting wood blocks into pieces. A multitude of useful objects, such as a crafting table or a chest can be made from planks. Planks are flammable and can be used as a fuel in the furnace.
Crafting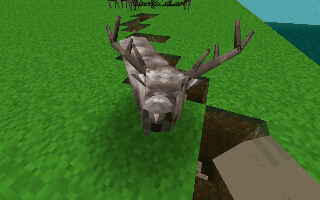 Two recipes are available:
You can cut any type wood block to get 4 planks. This can be done from the personal crafting interface. 
Or dismantle a wicker lamp in the crafting table to get 1 plank.
Notes
Planks are usually the very first thing crafted in the game as wood is required to make tools and is easy to come by.
Planks can be painted using Paint Buckets.
Related Pages