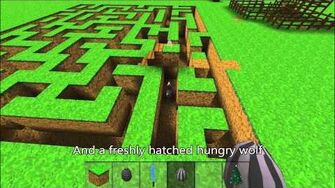 Description
Edit
Pathfinding is a mechanic that makes animals able to find what they are looking for. For example, if they see a piece of food, if they want to attack the player, if they want to run away, etc, then they will go to their destination, jumping over blocks as needed, and going through or around walls and obstacles to reach what they want.
Ad blocker interference detected!
Wikia is a free-to-use site that makes money from advertising. We have a modified experience for viewers using ad blockers

Wikia is not accessible if you've made further modifications. Remove the custom ad blocker rule(s) and the page will load as expected.