Glass (Block)
ID
15

General Attributes:

Is Stackable
Yes (40)
Is Flammable
No
Is Edible
No
Emitted Light Amount
0
Sleep Suitability
0

Physics:

Light Attenuation
1
Explosion Resilience
2
Projectile Resilience
0
Density
3
Is Fluid Blocker
Yes
Projectile Stick Probability
0

Tool-related Attributes:

Digging Method
Required Tool Level
0
Digging Resilience
3
Impact on Average Tool Longevity
-1
Transparent block made by smelting Sand in the furnace. Very useful for making windows and brightening up dark rooms. It is a very brittle material that will irrevocably shatter when hit by something hard, like a thrown spear or rock.
Crafting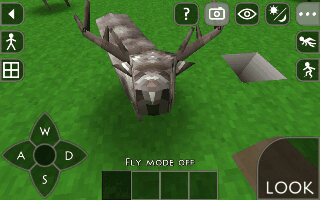 Uses
Notes
It will shatter if a block of sand or gravel falls on top of it.
Glass can be broken when hit by any thrown item or by any projectile.
Once glass is broken, you can't get it back.
A new glass texture was added in 1.24.
Related Pages
Ad blocker interference detected!
Wikia is a free-to-use site that makes money from advertising. We have a modified experience for viewers using ad blockers

Wikia is not accessible if you've made further modifications. Remove the custom ad blocker rule(s) and the page will load as expected.