Flour

General Attributes:

Is Stackable
Yes (12)
Is Flammable
No
Is Edible
No

Physics:

Tool-related Attributes:
Description   (From Recipaedia)
Flour is white powder obtained by crushing grains of rye. Mix it with water to make dough.
Crafting
Crafting flour requires 9 rye (seeds). You get one flour.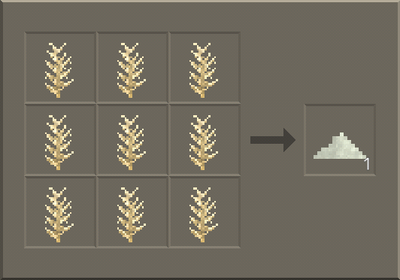 Use
Ad blocker interference detected!
Wikia is a free-to-use site that makes money from advertising. We have a modified experience for viewers using ad blockers

Wikia is not accessible if you've made further modifications. Remove the custom ad blocker rule(s) and the page will load as expected.