Diamond Leggings

General Attributes

Clothing/Armour Type
Diamond
Can be Dyed?
No
Stackable?
No
Flammable?

Other Attributes

Protection
100%
Durability
100
Insulation
2.0
Weight
Light
Movement Speed
100%
Exquisite, strong leg plates made of diamond. Excellent protection. No insulation.
Crafting
Tailor Diamond Leggings by placing four Diamonds around some unused Iron Leggings.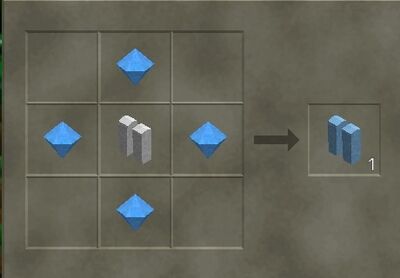 Related Pages
Ad blocker interference detected!
Wikia is a free-to-use site that makes money from advertising. We have a modified experience for viewers using ad blockers

Wikia is not accessible if you've made further modifications. Remove the custom ad blocker rule(s) and the page will load as expected.