Canvas

General Attributes:

Is Stackable
Yes (40)

Physics:

Tool-related Attributes:
A heavy fabric woven from cotton threads. It is used to make light clothing.
Crafting
Requires 9 Cotton Wads. You get 3 canvas.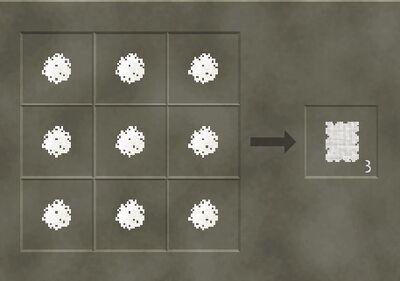 Use
You can use these to make Cotton Clothing.
Notes
Canvas was added in version 1.26.[1]
References
Ad blocker interference detected!
Wikia is a free-to-use site that makes money from advertising. We have a modified experience for viewers using ad blockers

Wikia is not accessible if you've made further modifications. Remove the custom ad blocker rule(s) and the page will load as expected.