NOTE: If you want easier lock, try 5-pin lever lock.
Description
This is advanced button lock. It is harder to unlock than any other locks I know. It is made from parts, I'm calling them counters (if you want to know more about them, visit this page - mgblitz81 explains it well). You can see one counter here.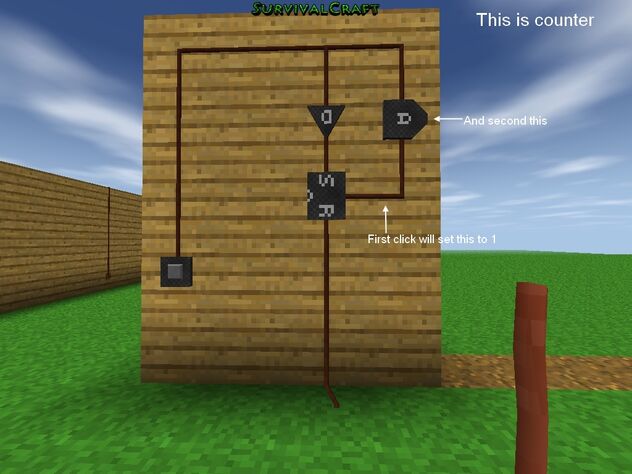 Now comes the question, why am I calling it "advanced". Well, this can be the answer:
You have to press button 1 two times, then button 3 three times and then button 2 (one time). If you will press button 2 more times, all clicks will be reseted (but you won't know it). And there could be also TNT added (so if you will press any button more times than it should be pressed, you will explode). Button 4 is just for reset (if you will get lost in the buttons presses number).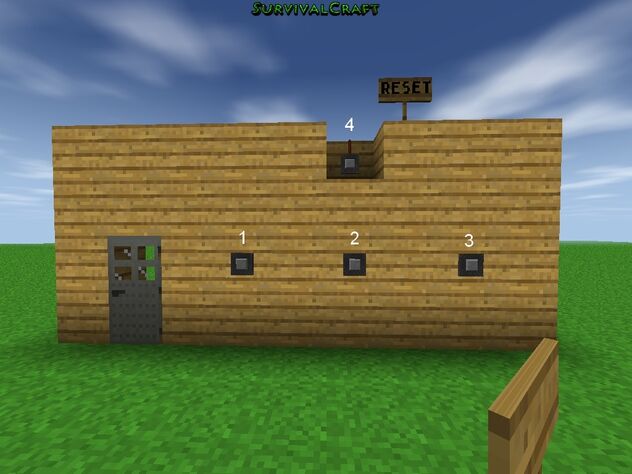 Due to the complicated functions, it is almost impossible to tell you how to do it. I will instead give you a link to it, so you can download it and look at it from all diresctions. The map include also 5-pin lever lock, counter (the one you can see on the first picture) and binary counter. You can find it here .